Welcome to A B Taxis
Airport Transfers


About us

A B Taxis is a leading licensed company in Colchester, We provide a professional service at competitive prices and oparate 24 Hours a day, 365 days a year.
The Service We Offer


We operate a 24 Hour a day 365 days a year. System were by calling the above number puts you straight through to the controller. who is available to take your booking. He or she will confirm your details and send out your driver to come and pick you up.We give the option to make a bookings online, use the Online Bookings page to Book Airports and Seaports. If you wish to Book a long distance journey that is not specified on are booking list please call:

01206 701701
Bookings can be made from as little as 3 hours in advance, how ever all online bookings are not
confirmed till you received an e.mail kisenuk@yahoo.co.uk or text message 07415406275 from us.
Enquiries
We always aim to answer enquiries as quickly as possible. If your enquiry is of an urgent nature or you do not wish to use the on line booking system, please contact us directly on:

01206 701701
07415406275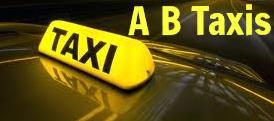 Saloon cars, Estate cars, Minibuses and Wheelchair Accessible Vehicles
24 hours, 7 days a week
Airport Seaport Transfers and Long-Distances

Online Booking Facility
Business Accounts Welcome Please Call 01206701701

All are drivers and vehicles are fully licensed by Colchester Borough Council ensuring safety and peace of mind